Heat Wave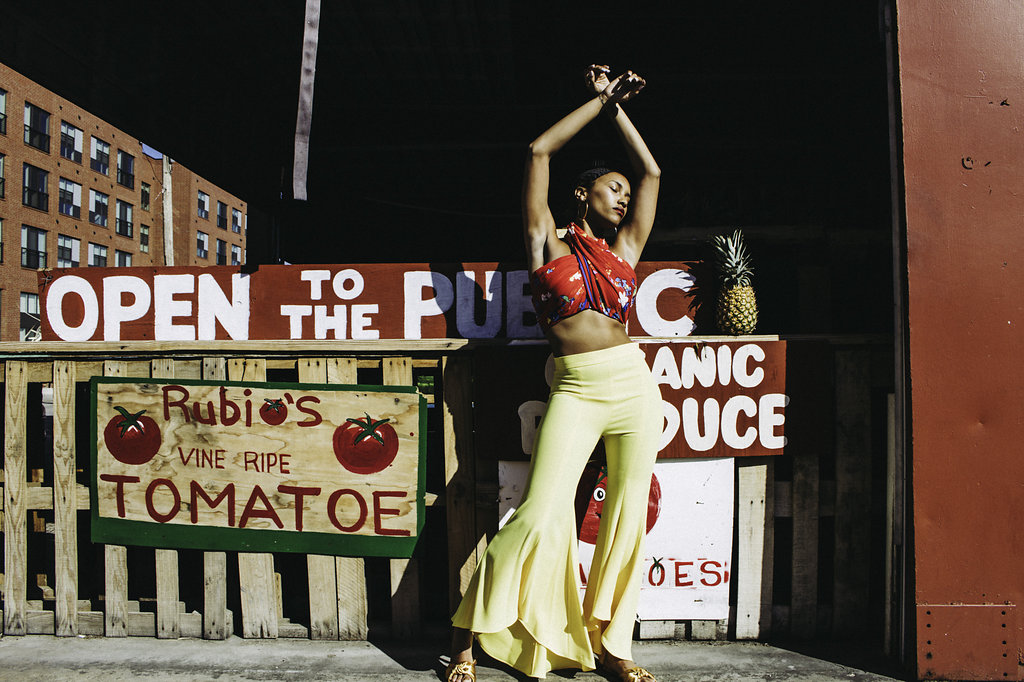 This has to be one of my favorite outfits, EVER!!!!!! I mean talk about bringing some color to life. One of the weird things about me is I love yellow but I could never coin it my favorite color. After much back and forth with myself, I figured it was more of the sun that has my heart. The sun literally is like one of my life sources. When the sun is not out I'm kind of sad and gloomy. Here in Texas, I must admit that the the skies are super clear and I don't miss a day of fun in the sun. If you follow me on snapchat I'm always at the pool, always. Thoughtfully, the sun is my vibe, my spirit, my source. I can appreciate the moment when you're rolling over in bed and the morning sun burst you right in the face. Its like the sun is screaming GET UPPP and I can't help but smile and be blessed just to be alive. Those moments make me so full of love and appreciation for my life.
The outfit featured today is from Zara and when the stylist showed up with those pants, you should have seen my face.( Music is on and wind starts to blow). It's hot wind but its blowing and I just fall into my element. I love pieces that have movement because then you can really bring the garment to life and allows it to tell a story. She went the extra mile by being super creative and tied this scarf to make it look like a shirt. This look is definitely giving me "wild thoughts" and my energy just seems to vibrate with every move. Yes people, vibrations and energy matter, don't ever forget. I hope you all are as into this fiery festive ensemble as much as I am because I'm in love.
Be sure to book me for your next project or send me an inquiry if your interested in collaborating.
Fashion Photography by Kriswillphoto and Styled by Bravemoode